Compliance requirements keeping you up at night?
Stressed out about the new DoD CMMC demands?
In need of a C-Suite addition but cannot justify the budget?
Looking to augment your existing IT Team with an outside perspective?
When you need to add an expert to your team in order to grow your organization look no further than Fidelitech's Strategic Consulting services. Get experienced high level strategic management support without breaking the budget.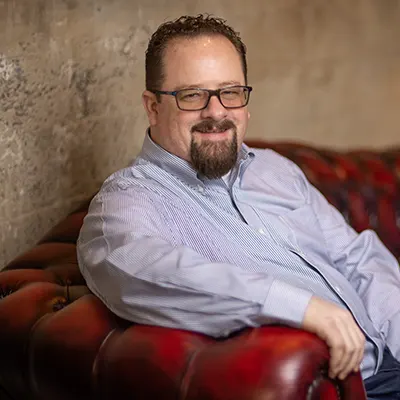 Our President
Bryan Herbstritt
When you sign up with our virtual strategic consulting services, here are some of the substantial benefits:
New member to your executive team – Expert advise and support without the cost of a full-time employee. Our virtual strategic advisor can be used as an extension to your team.
Expert Assistance– Expert assistance in formulating proper policy and procedures, incident response plans, disaster recovery plans, technology roadmaps, technology planning, as well as technology budgeting and sourcing.
Compliance – Compliance audit management from planning, to implementation, to maintenance, and passing the demands of the Audits.  We work well with existing technology teams and personnel in a CoMIT environment.
Benefit from our toolset– Extend your organization's security stack and posture. As your technology partner you will be able to better protect your organization. Benefit from our state of art continual change management monitoring and documentation, vCIO documentation and planning system, Compliance Management and Documentation System, ongoing cybersecurity monitoring and scanning, dark web monitoring, and extensive security aware and ever growing toolsets.
Tailored Packages– We know that every businesses' needs are completely different from the next, so we offer 100% custom packages for any business size or budget.
Predictable costs 24/7– Obtain an advisor at a set fee per month.
You can rest easy when you compliment your team with access to an experienced vCIO, vCTO or Security Advisor. Contact us today for more information.