Take your business to the next level - with fully integrated unified communications
Elevate is a cloud-based unified communications and collaboration platform. It enables users to be more mobile, more productive and share ideas and content through a single system. Whether in the office or remote, Unite seamlessly integrates all your communication tools - desktop phones, mobile phones, and computers, into one manageable solution oriented around your employee's needs and workstyles.
Contact a Fidelitech Technology Advisor and get Elevate today!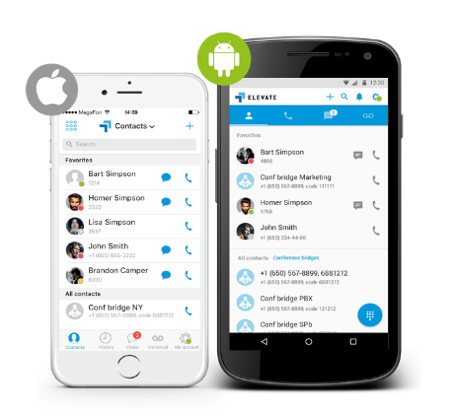 Seamlessly integrate all your communication tools...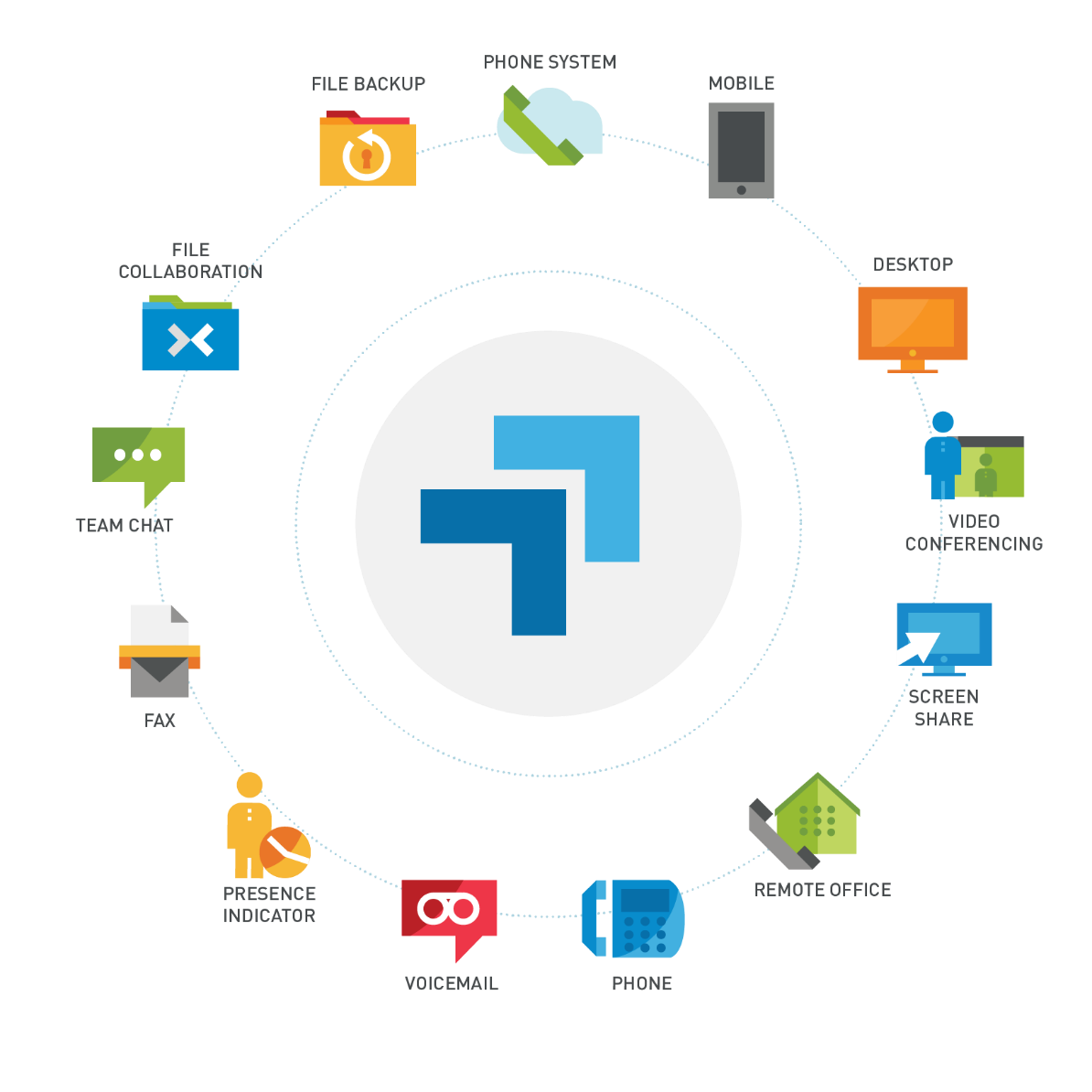 Purpose-built Voice Network for reliability
East and West coast datacenters provide redundancy and minimize latency.
Stringent prequalification guidelines and proprietary VoIP network testing help ensure a reliable connection and crystal-clear voice quality.
Scales according to the needs of any business
Order service according to the number of users or resources needed today; pay only for what is used.
Ordering additional service is easy and can be spun up quickly.
Scales to a large number of users per business.
Makes a more productive workforce
Allows mobile devices to interact seamlessly with the corporate phone system.
Anywhere, anytime, and on any device, creating a more flexible workforce.
Transcribes voicemail messages to text and/or email, allowing for more efficient voicemail management.
Integrated chat, SMS, video conferencing, screen sharing, file sharing and backup extends reach and facilitates increased collaboration.
Never miss an important business call
The Elevate mobile app has full business phone functionality to be used in the event that desk phones become unavailable.
Cloud based systems are immune to local outages. Elevate will try all user devices, then dial phone numbers like cell phones, hunt groups, or other auto attendants.
Productivity Features
Elevate Desktop Application
The Elevate Desktop App brings essential collaboration tools together, so employees can send and receive chats and SMS messages, place and receive calls, share screens, start video calls and share files-all from one application.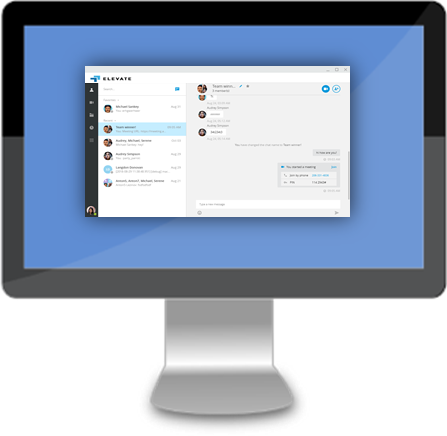 Elevate Mobile App
This powerful application transforms your phone into an essential collaboration tool, making teamwork on-the-go easier than ever. See who is available, send and receive chats and text messages, place calls and see voicemails all from one application-anytime, anywhere.
Extend your business phone number and extension to your mobile phone, so you can place and receive calls on-the-go or even transfer calls from your desktop phone to your mobile device - seamlessly, without interruption.
Your full desktop chat and SMS history is synchronized with your mobile device so you can stay connected and continue conversations no matter where you are.
From your mobile device (Android, IOS) sync your contacts from popular third-party platforms (Office365, G-Suite and more) to all your Elevate Apps
Video Conferencing & Screen Sharing
Elevate includes Online Meeting, an easy-to use, reliable video collaboration tool.
HD video conferencing eliminates unnecessary travel and empowers teams with remote members to be more productive.
Screen sharing. The computer desktop can be shared with team members in realtime, improving collaboration and speed of decision making.
Includes a conference dial-in number, and custom URLs for meetings.
Screen annotation to drive more engagement from meeting attendees.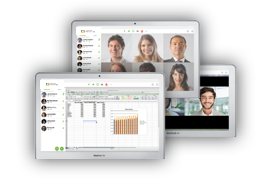 File Sharing & Security
File sync and share with backup for desktops, mobile devices, and file servers.
The most current version of files from any device.
Easy and secure file sharing.
Integration with Windows file server, Exchange Email, Active Directory, Outlook, Office, and Office 365.
Full control over files, users, devices, and sharing activities